BA (Hons) Design Products students from Ravensbourne are this week exhibiting waste prevention products they designed for EU funded project "Rejuvenate European Design" (REED).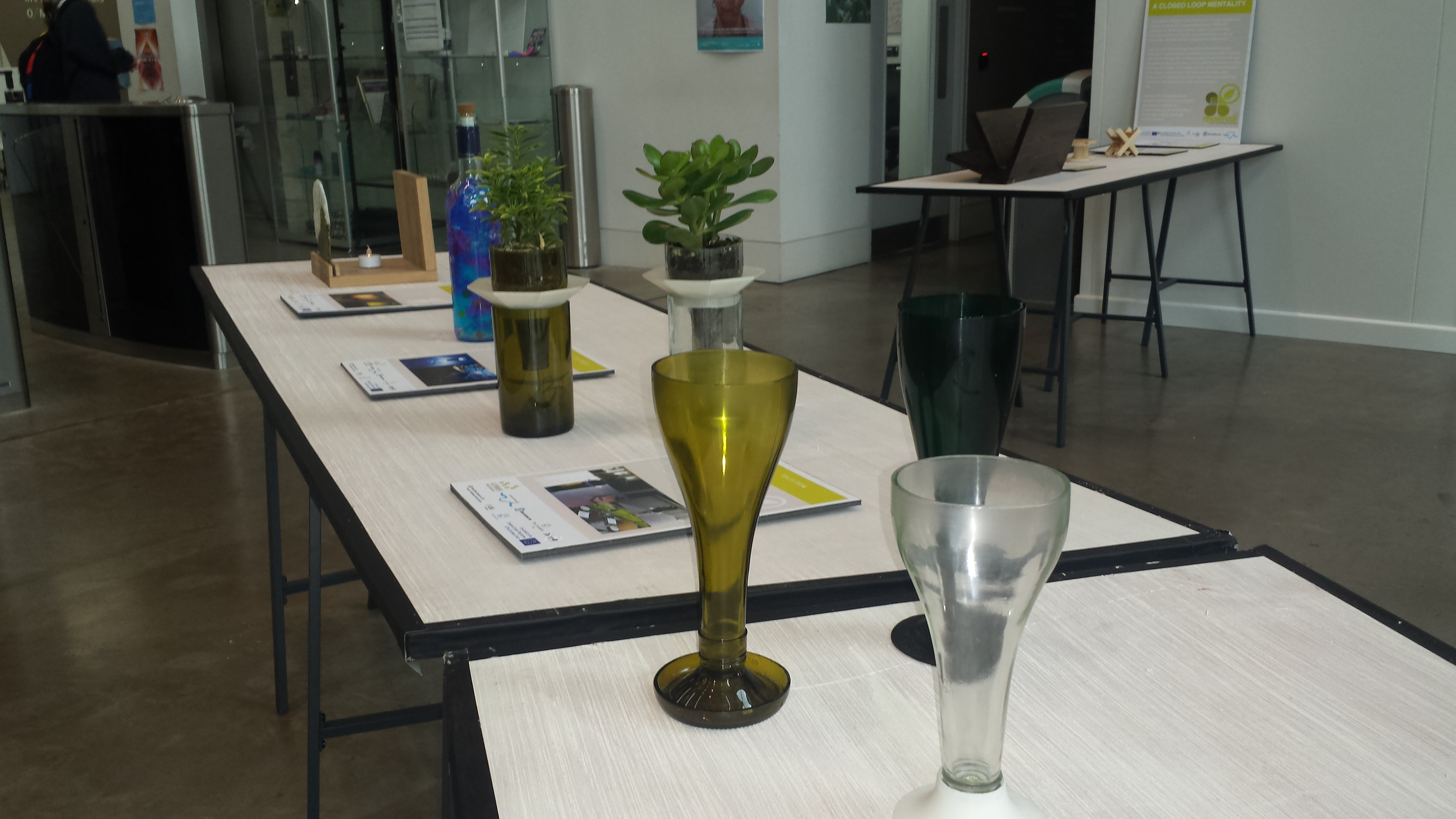 The exhibition 'REED: A Closed Loop Mentality' showcases products which help to reduce the carbon footprint by taking waste from hotels, reusing and up-cycling that waste to become high quality saleable products that can be used or resold back to the hotels. The project saw students collaborate with REED; an EU funded platform that promotes a new international breed of upcoming young eco-friendly product designers and ActionDog; a company that produces creative projects for young people.
The students visited two local partner hotels - The Radisson Blu Edwardian in Providence Wharf, and The Cavendish Hotel in St James' - and saw how the hotels operated, and the waste they generated. They were then challenged to create products for the hotels, using the hotel waste. The students designed lighting fixtures, children's entertainment, storage and decorations from the hotel waste which included paper, cardboard, glass and plastic and in doing so learn more about the 'circular economy'.
Nadine Bennett, Senior Associate Lecturer in design products at Ravensbourne said, 
'The collaboration with the REED project and ActionDog has given our first year cohort an invaluable experience of working with real clients; projects like these give students a taste of real life as a designer lifting students confidence and helping to improve their design skills. It is essential that our students are equipped to enter as design professionals when they leave Ravensbourne, live projects are key to this preparation.'
Tim Barklem, Action Dog said, 'It was a pleasure working with the Ravensbourne students, who were extremely professional. I was impressed with their ability to work to a creative brief in an industry environment. The students came up with some brilliant ideas and worked really hard to develop their products.'
Gavin Sanders, General Manager at Radisson Blu Edwardian said, 'When the project began, I had limited expectations of the results, after all we are a luxury brand, and what really could one do with other people's rubbish?! 
After the first presentation from the students I was struck by their passion, their ingenuity, and the quality of the finish in many of the products.  
Almost without exception, I could see the products fitting within my organisation, and the creativity and thought that went into every one was astounding'.
'The success of this project has made me look at other similar projects elsewhere that we could start, as the benefits as a responsible business are there for all to see.'