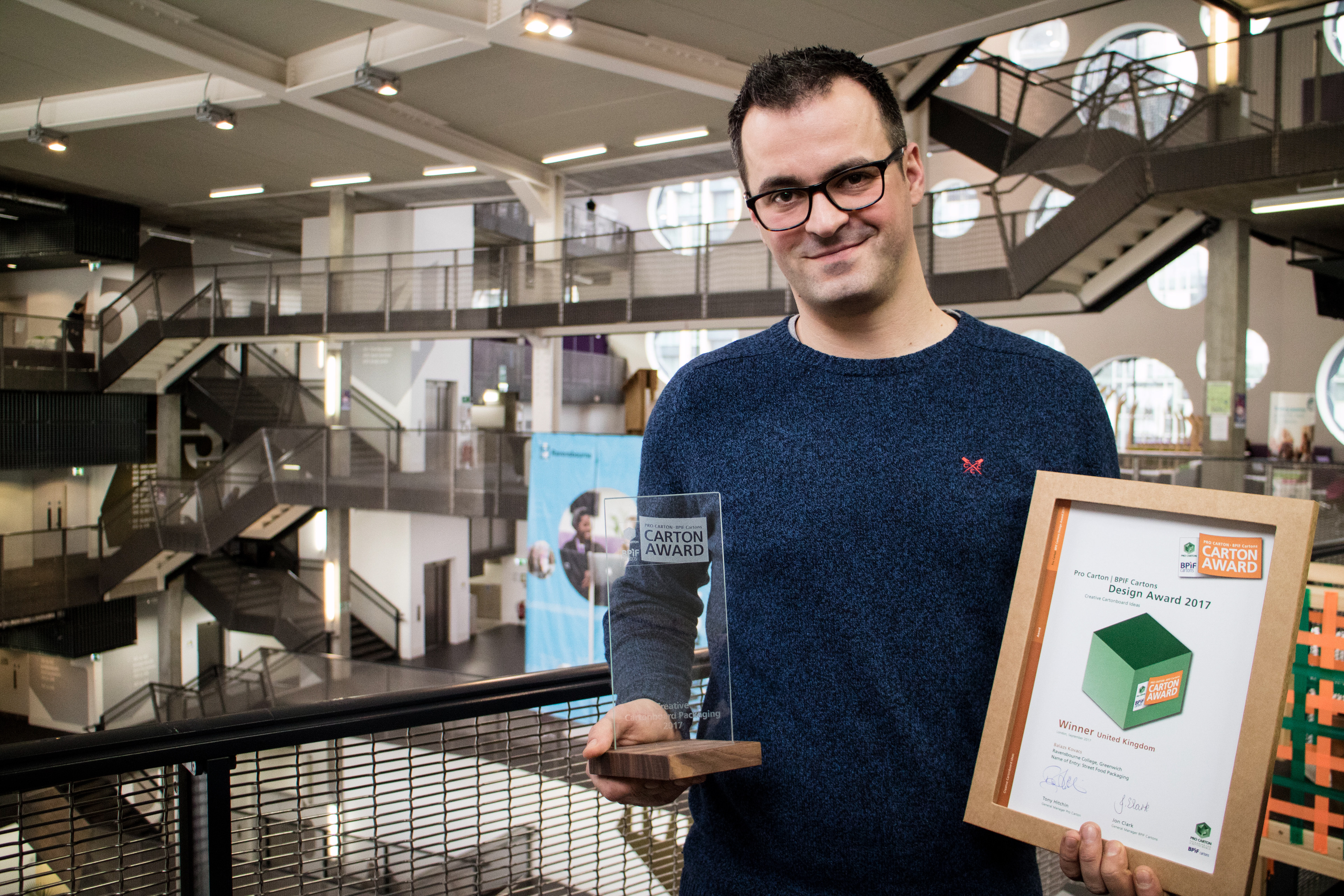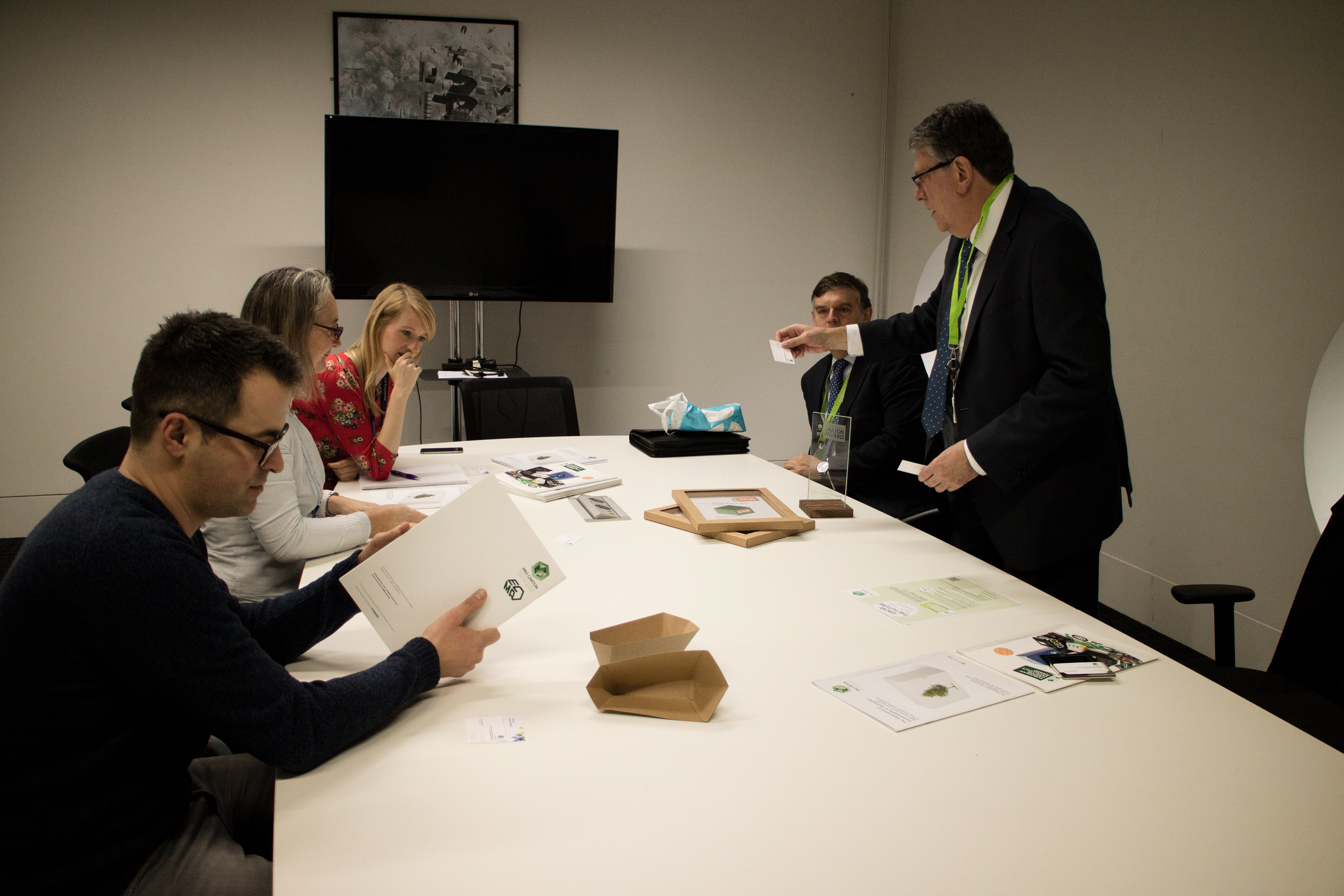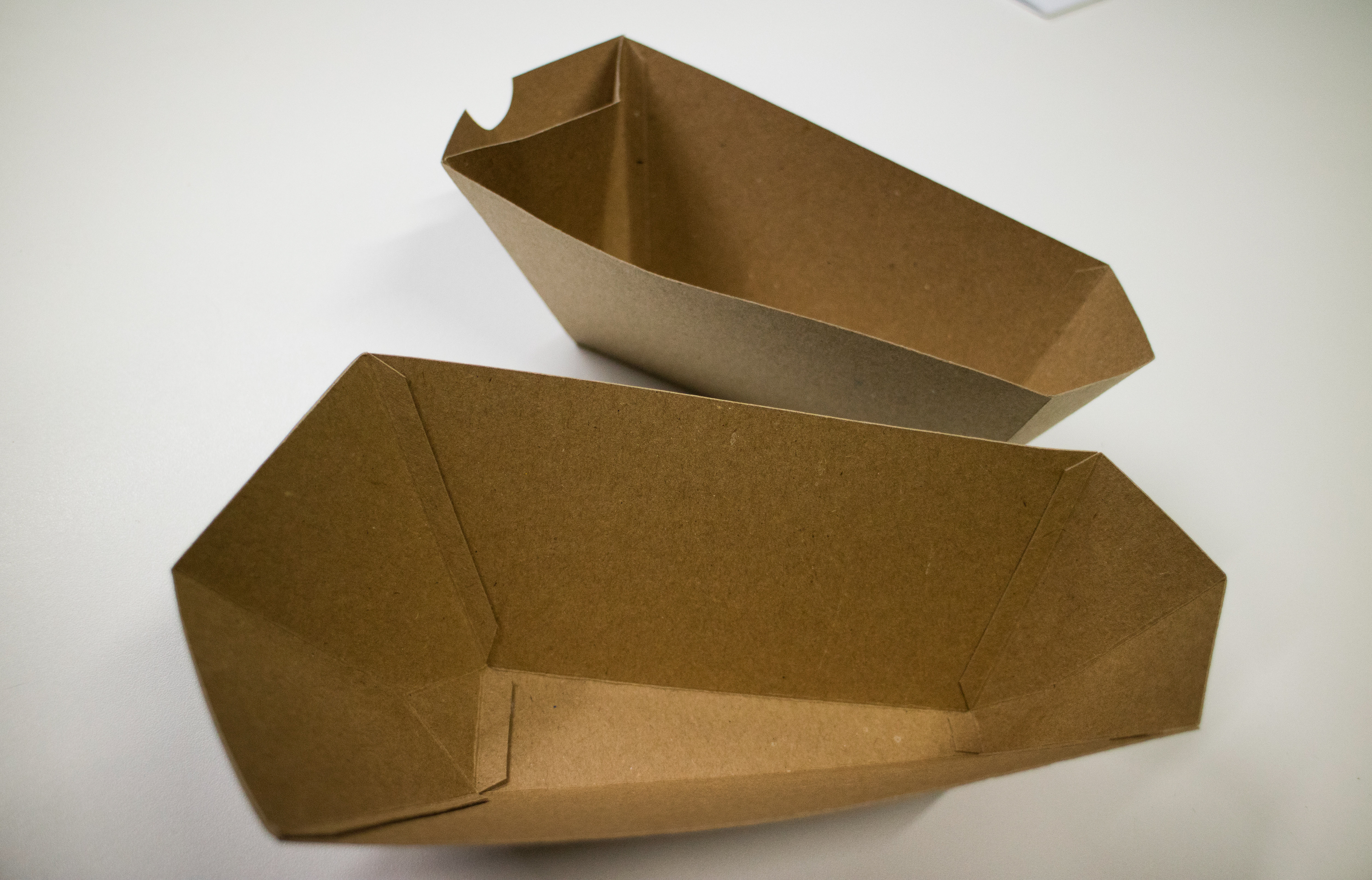 Ravensbourne graduate scoops national packaging design competition
Balazs Kovacs has been recognised as winner of the Pro Carton UK Young Designer Competition. The accolade, awarded by
Pro Carton
– the European Association of Carton and Cartonboard manufacturers – and its UK counterpart,
BPIF Cartons
, was awarded to Kovacs for his innovative packaging concept for street food.
Kovacs' winning design, designed during his time at Ravensbourne, is made entirely from cartonboard, offers a sustainable and environmentally-friendly solution that is both cost effective to produce and easy to use – for both consumers and vendors.
With the popularity of street food vendors rising and an estimated 2.5bn people consuming street food each day, innovative packaging concepts are required for a growing sector that values convenience and no-fuss. Speaking about its popularity, Richard Johnson, Founder of the British Street Food Awards, said: "Street food is taking over because we are choosing to eat in different ways. It is flirty, it is low-commitment dining."
Commented on winning the competition, Balazs Kovacs said: "I'm delighted to have won. The tutors at Ravensbourne were fantastic and played a key part in my thinking for the final design, the facilities also allowed for my product to become a reality."
Kovacs was recognised at an award ceremony at Ravensbourne this week. The award was presented by Tony Hitchin, General Manager of Pro Carton and Jon Clark, General Manager of BPIF Cartons.
During his time at Ravensbourne, Balazs also won the
Incubatio
n Lite Award for his educational toy product created in partnership with web media student Harry Difolco. As a prize, they were awarded a £1000 cash prize and a one year Incubation space which they will take up in January.