STATERA - EVERYDAY LUGGAGE FOR WHEELCHAIR USERS
A unique luggage solution to carry everyday items for manual wheelchair users. 

The product has been developed to fit the needs of manual wheelchair users by offering a safe, easily accessible and adoptable solution. A unique sliding mechanism allows the luggage to free-spin on the rear wheel axle. The bag is manufactured of high impact polycarbonate keeping its content safe and secure.

The concept offers a range of luggage solutions to be developed around the technology, expanding to electric wheelchairs and different abilities.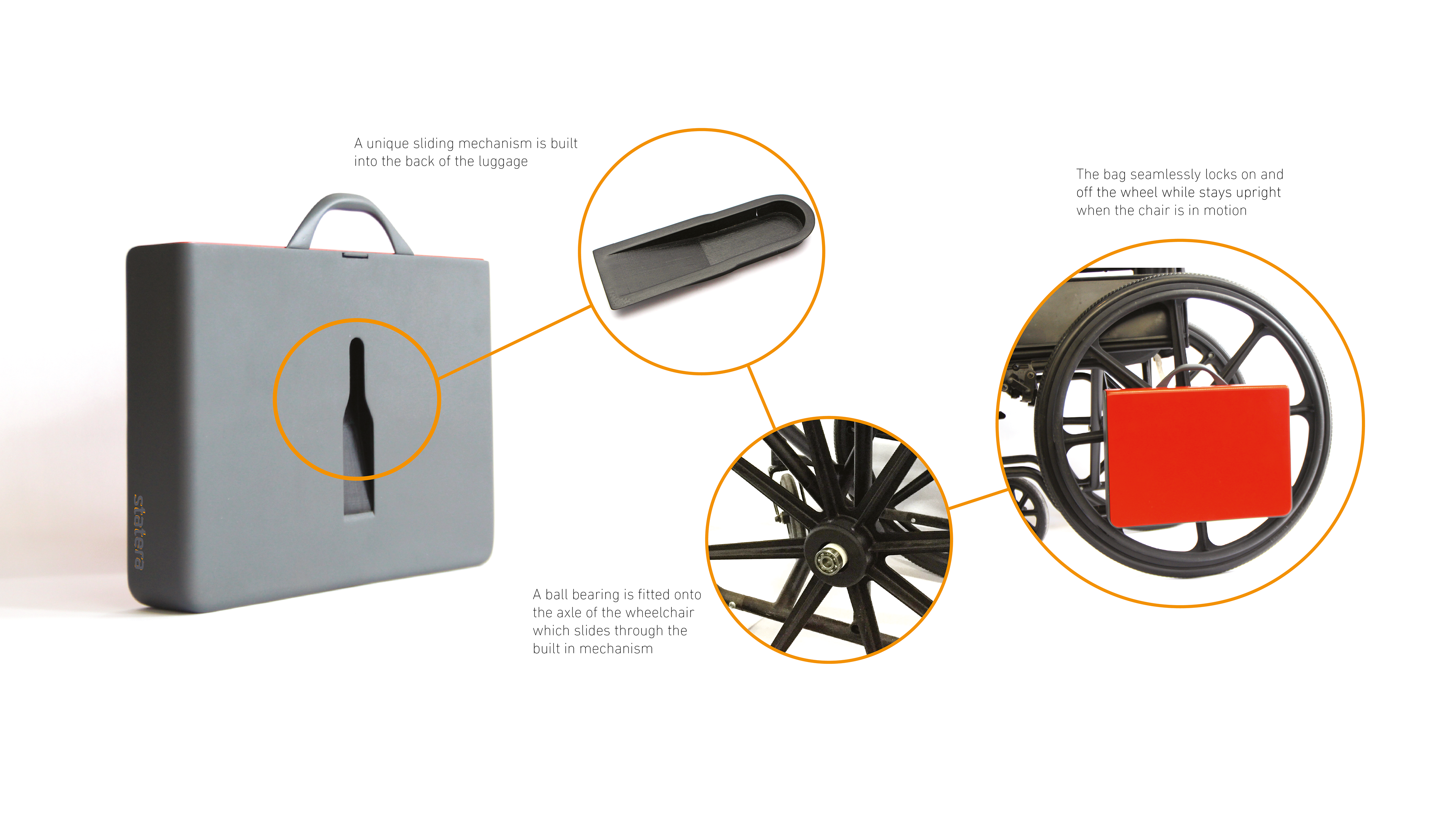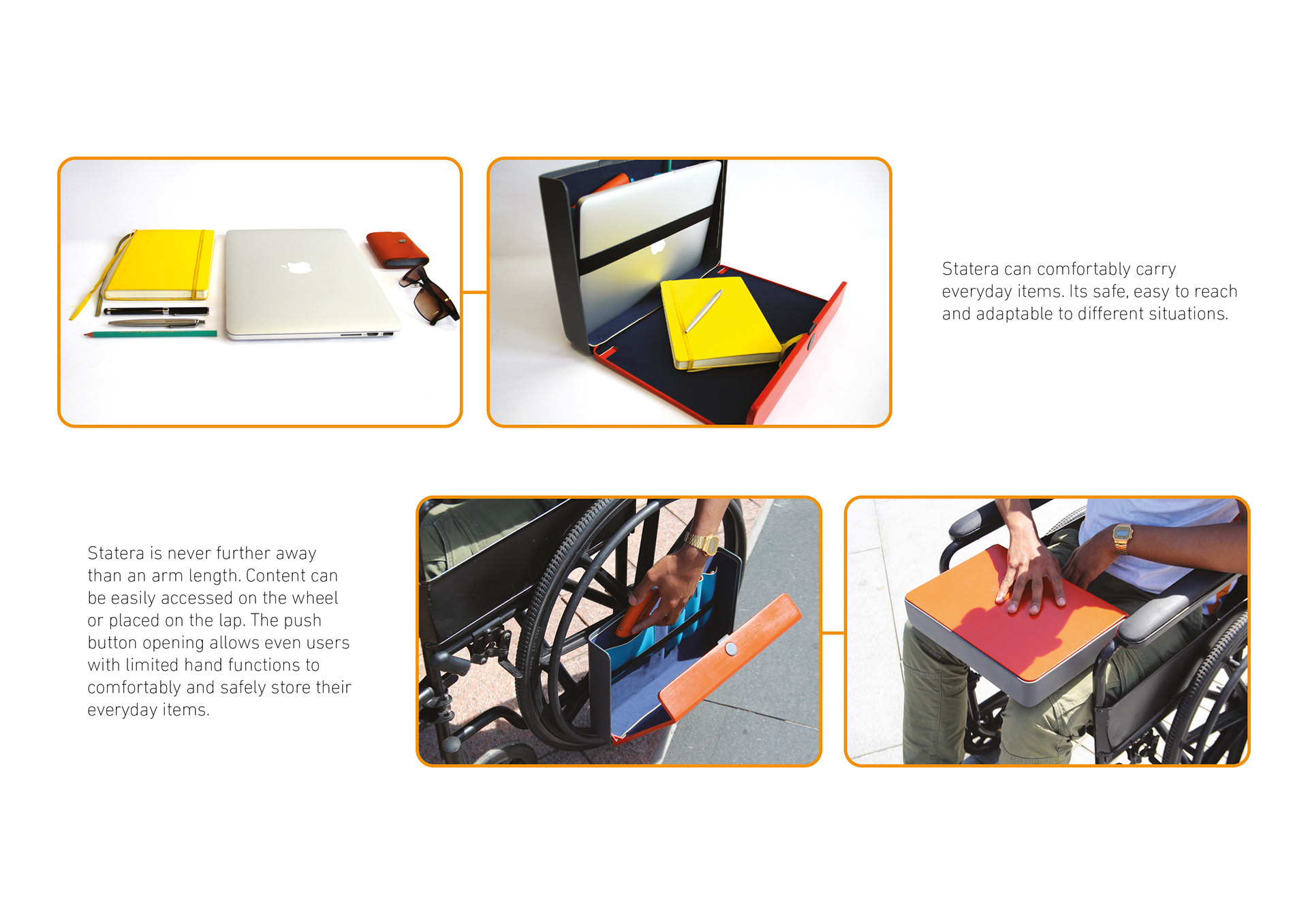 LUDIO is an interactive educational tool designed for Special Education Need children.
The product has been developed as a platform to improve turn-taking skills for kids with Autism Spectrum Disorder (ASD). It is also an ideal tool to help keep kids with ASD engaged for a period of time, improve their motor and social skills. The multi-player platform also offers an opportunity to bridge the gap between different abilities.
The product offers a range of opportunities for future development. Because the interaction is highly customisable, it can be a platform for multi-player games targeting all ages and abilities.